PCS has a history of excellence in providing service and support to clients. Service is a primary priority in our business culture. This type of commitment and depth of technical competence has led organizations like Acer Australia and NEC to regard PCS as an important business associate, a blue chip distributor and an information and technology consultant.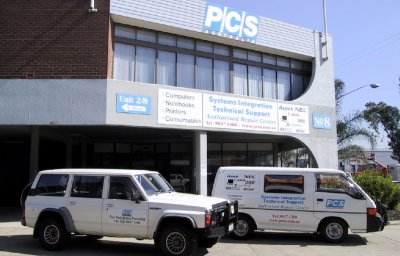 Two of PCS' Service Department vehicles
PCS is committed to quality and innovations and will continue to expand and diversify into a foreseeable future. When you talk to PCS you will find you are talking to a team of professionals who can put their experience to work - for you.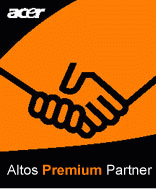 PCS is fully accredited as an Authorised Repair Centre by both NEC Information Systems Australia and Acer Australia. So PCS is fully
authorised to provide fast, efficient and high quality warranty repairs on
your computer equipment, using only genuine NEC and Acer parts.

PCS provide genuine spare parts to repairers across the nation and are able to ship over night parts from stock. PCS is also an Authorised Orb Partner, distributing and servicing Orb products for clientele around Australia.

All PCS engineers are fully NEC and Acer trained to ensure that your desktop computer, notebook or server receives first class service in our workshop or on your premises.

As a Platinum Novell dealer and Authorised Novell Service Centre, PCS can provide you with complete installation and maintenance on your network.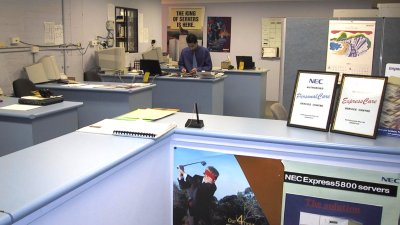 The administration area of one of our modern Service Centres
CREDENTIALS:
Acer Authorised Service Centre
NEC Authorised Service Centre
Orb Authorised Service Centre
Intermec Authorised Service Centre
Novell Authorised Service Centre
MCSE - Microsoft Certified Systems Experts
CNE - Certified Novell Engineers
MCP - Microsoft Certified Professionals
PCS PROVIDES:
Repairs of equipment at PCS Service Centre
Telephone support
Consultancy services
On-site and return to base Maintenance Contracts and Warranty Repairs
Training on-site or at PCS
Network Cabling for most topologies
Loading of Operating System, Software and Data Transfers
Assistance & Maintenance of LAN/WAN - both existing and new
Installation of Servers, PC's, Notebooks, Printers, Routers, etc - both existing and new
Upgrades for all computer systems including memory, hard disks, CD-Rom's and Mainboards
Fast turn around of repaired equipment
A comprehensive range of spare parts for personal computers and laptops
The most competitive service rates in town
Pick up and Delivery of items for sale and repair in Sydney Metro. at minimal charges
SERVICE CHARGES (Please Note: listed pricing may change without notice. For an updated price please contact PCS Australia direct.):
Onsite Service and Technical Support (within 25km of Base) - $160.00 + GST per Hour
Onsite Service and Technical Support (outside 25km of Base) - $180.00 + GST per Hour
Return to Depot Service and Technical Support - $125.00 + GST per Hour
Travelling Time - $60.00 + GST per Hour
Hot Load of images onto PC's/Notebooks - $35.00 + GST per Hour
RATES:
9:00am-5:00pm Monday to Friday - Standard Rates (as above)
Outside standard business hours weekdays - Time & a Half
Weekends (and Public Holidays) - Double Time
BLOCK TIME:
Due to its flexibility, Block Time may be used for a wide range of services as listed above.
5 Hours - $700.00 + GST
10 Hours - $1,350.00 + GST
15 Hours - $1,800.00 + GST
20 Hours - $2,300.00 + GST
50 Hours - $5,500.00 + GST
100 Hours - $10,500.00 + GST
Please note:
Services requested outside normal working hours will incur a higher rate. Parts are extra unless under warranty. Travel will be deducted as one way only.